Night Owl Bakers
Night Owl Bakers (NOB) is a workforce and career readiness program for young adults: "Through making and selling artisanal breads and baked goods, we hope to help them learn who they are, why they matter, and where they fit in". The program was launched by the nonprofit Latham Street Commons, which was founded by two Carnegie Mellon University professors: Kristin Hughes and Mary Lou Arscott.
This iteration of the program was its pilot, and as such, our six-person team designed the program with heavy input from the students enrolled. We had fifteen participants ranging from age 13 to 19, with most coming from a local charter school (Propel Schools) and the rest coming from a local neighborhood organization (BGC). We emphasized to the students that the intent of the program was to co-design it with their help so that future cohorts could benefit from the iterative approach, and they were more than happy to oblige.
I was one of two Outreach Program Coordinators in charge of doing the nitty-gritty work of producing the pilot. My duties in particular largely included developing visual media for the program, such as lesson plans, worksheets, posters, fliers, social media posts, and more. I also worked closely with the students to develop the branding and packaging for their self-designed product. Beyond my design duties, I conducted coordination duties like communications, curriculum development, administrative tasks, and general oversight.
Stage 1 | Research
I entered the project after the bulk of the initial planning work had been completed. Inspired by similar social enterprises like Greyston Bakery, this program sought to equip disadvantaged youth with a holistic approach to 21st century workforce skills that incorporated mental health, identity, physical wellness, and community. NOB supplements traditional schooling, but it is also an actual paying job — participants earn $10 an hour to learn both kitchen and social literacy skills. This proved to be a great incentive. We met three times a week for eight weeks, and NOB provided transportation and meals.
The curriculum was designed based on Jacques Delors' 4 Pillars of Education : Learning to Be, Learning to Work Together, Learning to Do, and Learning to Know. Among many other things, this structure teaches students about self-reflection, responsibilities of a community, collaboration across differences, and the importance of goal-setting and learning from your peers. We broke down the curriculum into two parts: The Social Lab and The Kitchen Lab. The Kitchen Lab sought to teach tangible culinary skills such as kitchen hygiene, experimenting with ingredients, the essentials of food prep, and more. The Social Lab lessons centered around identity, self-care, self-expression, and financial literacy, which turned out to be a hugely popular and vital lesson. We used a variety of tools to teach our lessons, including role-playing, improvisation, physical activity, group discussions, baking, self-reflections, art-making, public speaking, and more. With the balanced focus on the kitchen (fueling your body) and social interactions (fueling your community), students began to see how their education fit into the larger context of the world.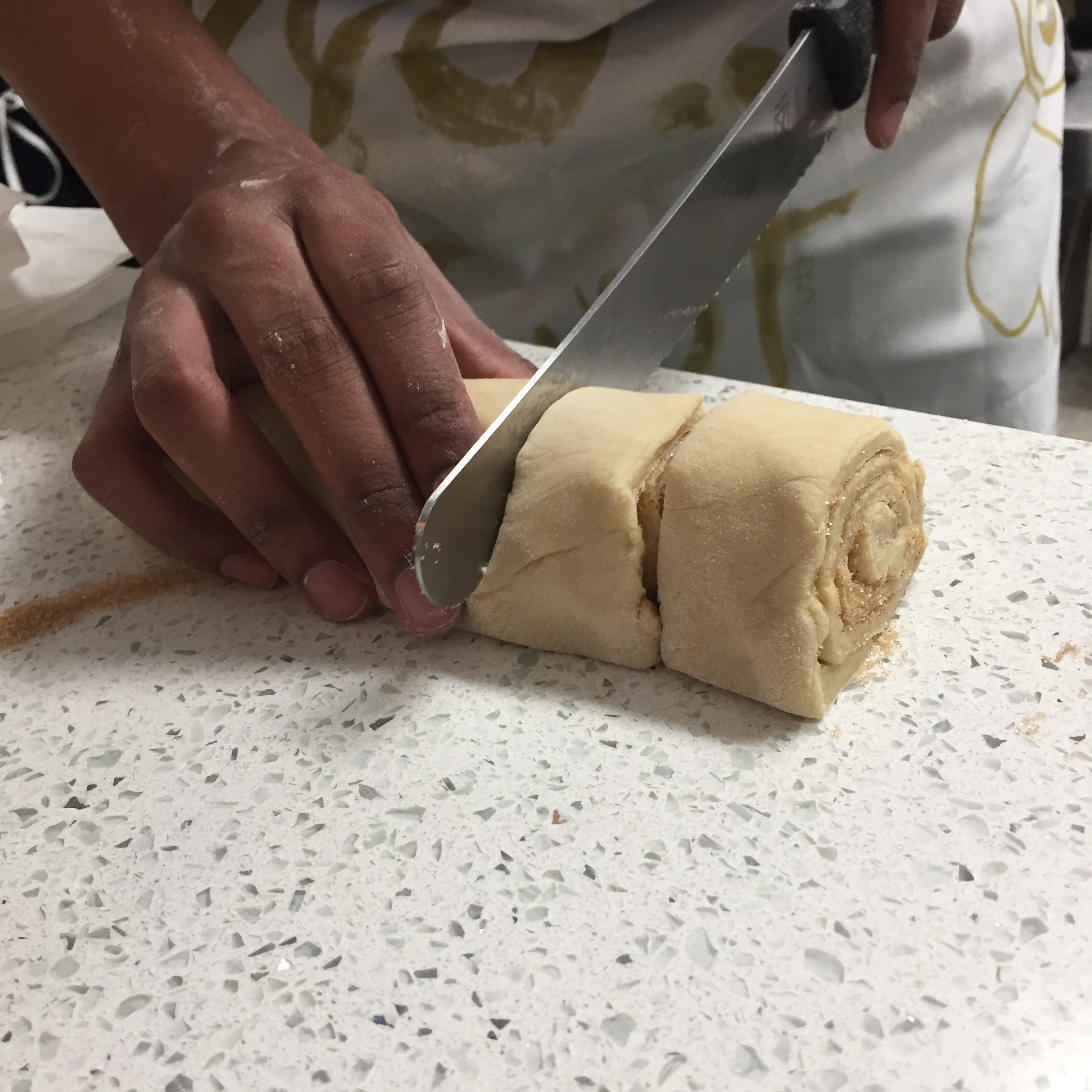 Stage 2 | Ideation
The larger trajectory of the curriculum was set to have the students learn the development of an idea to a product. This would not only help them learn essential skills like presentation, design, and preservation, but it would help them exercise their creative skills by taking something they physically make in the Kitchen Lab and selling it using communication skills they develop in the Social Lab.
The Kitchen Lab started with the essentials of cleanliness and mise en place, transitioned to the basics of experimenting with ingredients and baking bread or baked goods, and ended with product research and development using a food item of their choice. Financial literacy learned in the other module was applied in the Kitchen Lab as well, teaching students about net gain and loss, costs of ingredients, production time needed, and profit goals. The Social Lab began with the basics of expression and self-care (students even created a podcast!), and then transitioned into helping the students learn how to communicate a brand. This eventually transformed into digitally-produced logos, tags, and packaging for their baked good. Along the way we incorporated competitive elements as per their request, including a "Minnow Tank" exercise in which students presented to a group of judges to "receive a loan", lessons in entrepreneurship with CMU Tepper School of Business professor Bill Kaigler, and the grand finale of a pop-up sale in which students actually sold their products to the general public. The final event was a huge success, and we are proud to say that every student sold the entirety of their supply.
Stage 3 | Results
Self-reflection among the staff was built into the process: we met at least once a week to debrief what worked and what didn't, as well as looking over the student input (dubbed "Rose, Bud, Thorn"). We learned pretty quickly that the students could not sit still for long periods of time nor did they like the group being divided up for the duration of the sessions. Those are just two examples of feedback from the students that we used to adjust the program (see above photo of Rose, Bud, Thorn), and as a result the curriculum was in constant evolution.
We also learned that just the simple act of exposing the students to different career pathways (by having a number of guests and volunteers visit and share their stories) went a long way in helping the students envision a variety of futures for themselves. Furthermore, communicating with adults and presenting ideas in a public/populated space is an extremely important skill, and yet we found it was one of the most pressing things to work on with the students. These things, coupled with the financial literacy lessons that many students said they had never learned before, brought on an incredible transformation of the students. After only eight weeks we saw students beginning to define themselves as graphic designers or community change makers and confidently conversing with strangers and professionals. Imagine the possibilities after eight months!
The Night Owl Bakery is well on its way towards creating an amazing and dependable contributor to the health and well-being of the city of Pittsburgh. The program will continue to evolve and expand, with another cohort expected this fall. Make sure to follow along on our website or social media to keep up to date!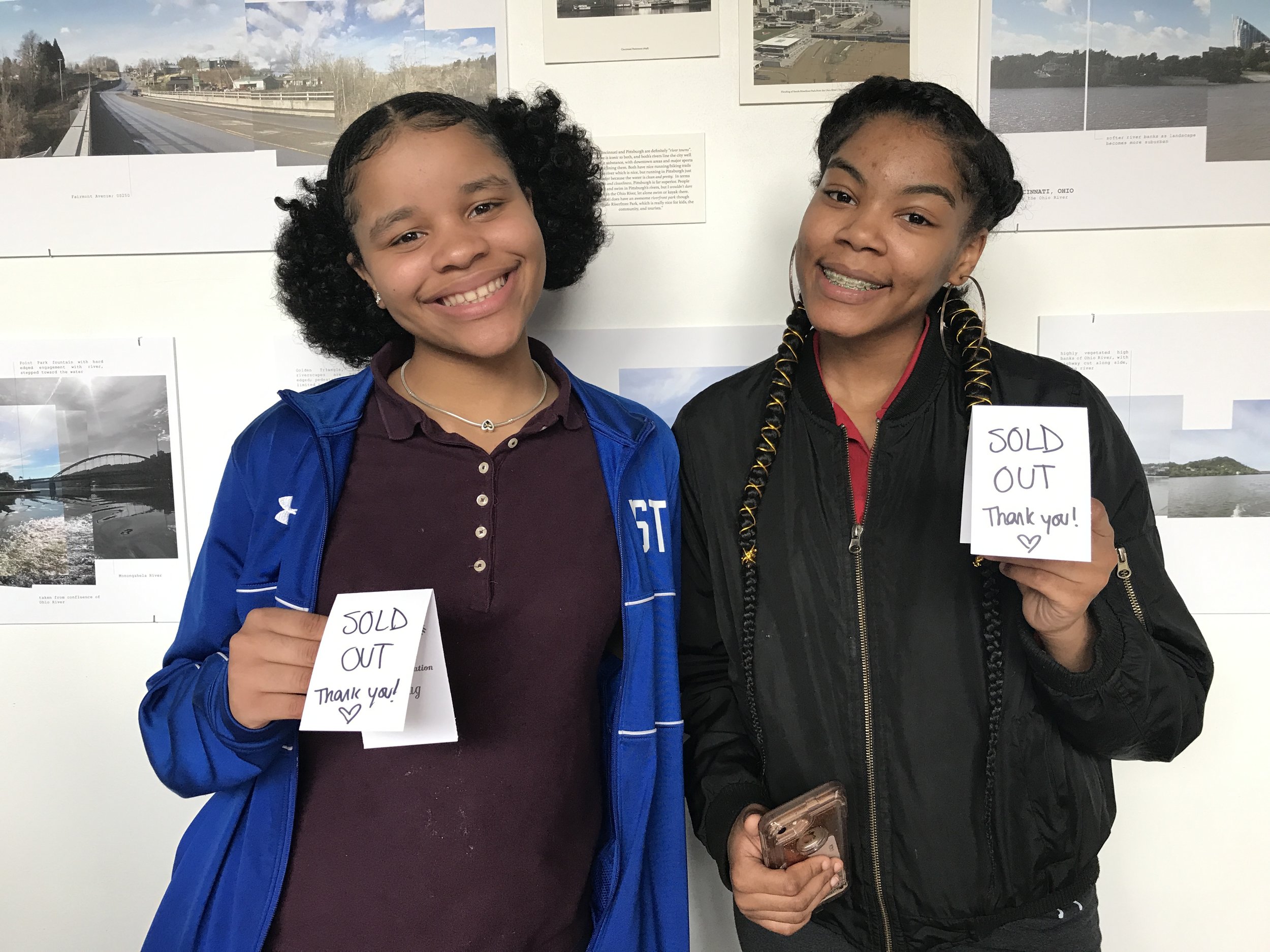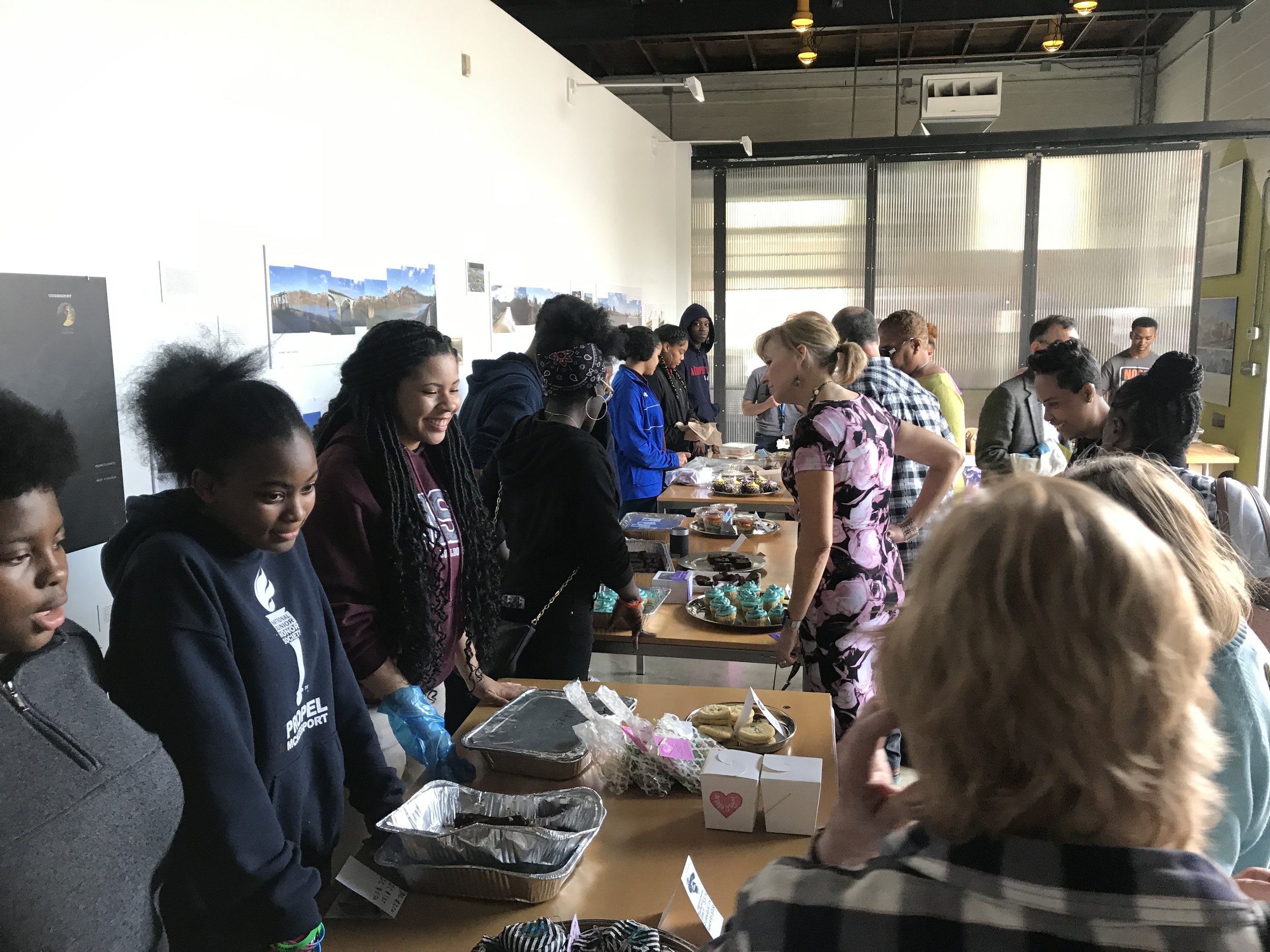 Some Design work I did for the Curriculum